Skyhigh Over Pontiac

2020 marked completion of projects inspired by the Chinese Ming Dynasty tapestry that initiated thoughts on migration, not the tragic contemporary conditions reported in the news, but on the positive cultural values that accompany migrants who leave one country for another. The artist's responses to the journey had to conclude in his studio in old downtown Pontiac, Michigan where a series of kites, traditionally celebrated as airborne messengers, became a perfect representation of the journey. 28 fabric kite-like forms superimposed with the emblematic flower image depicted in the tapestry, floated above a map of Pontiac, seen as if one was flying high above the city.

In November 2022, members of the downtown Pontiac community were invited to the studio where 28 guests were invited to celebrate and participate in the project.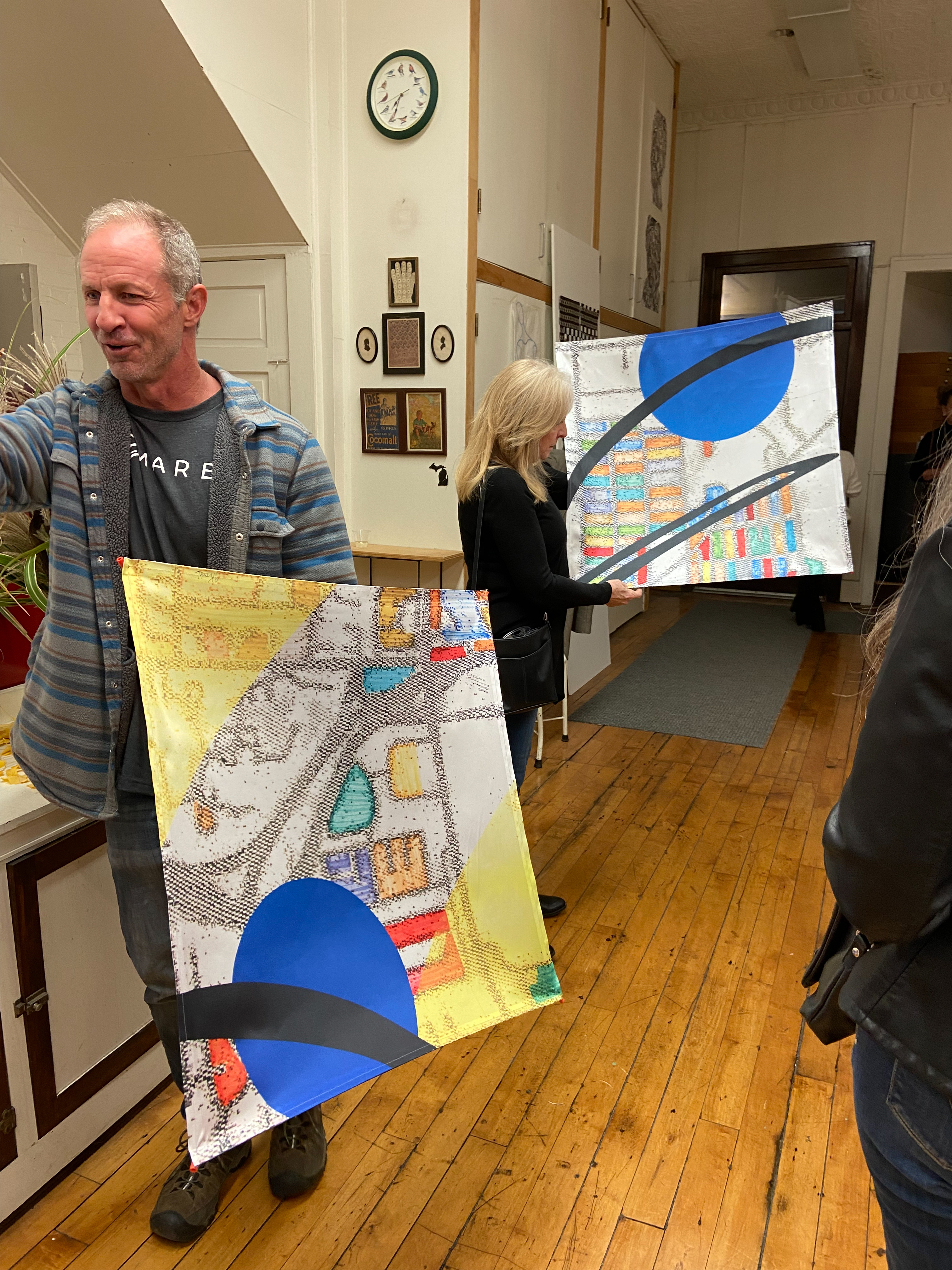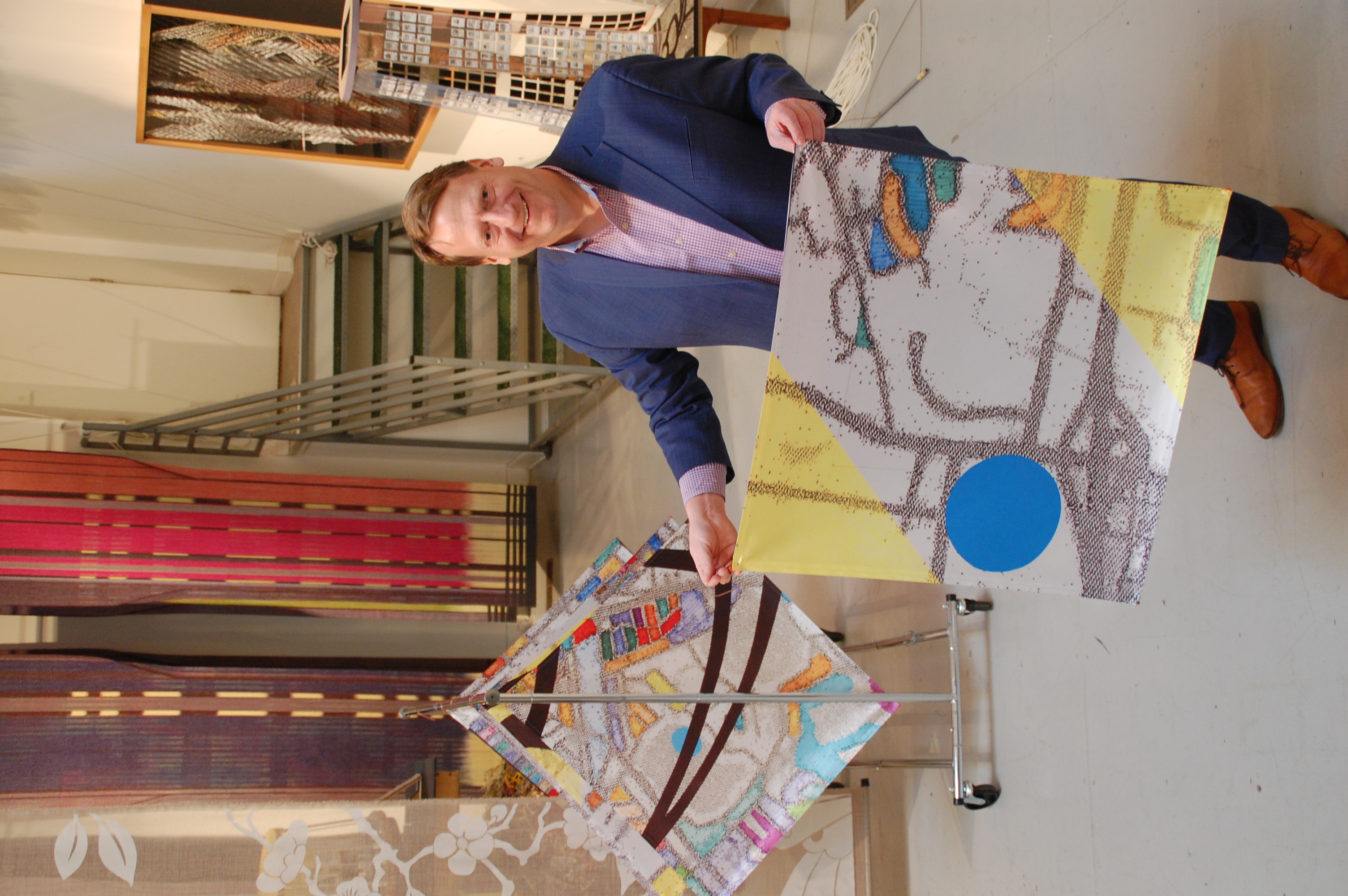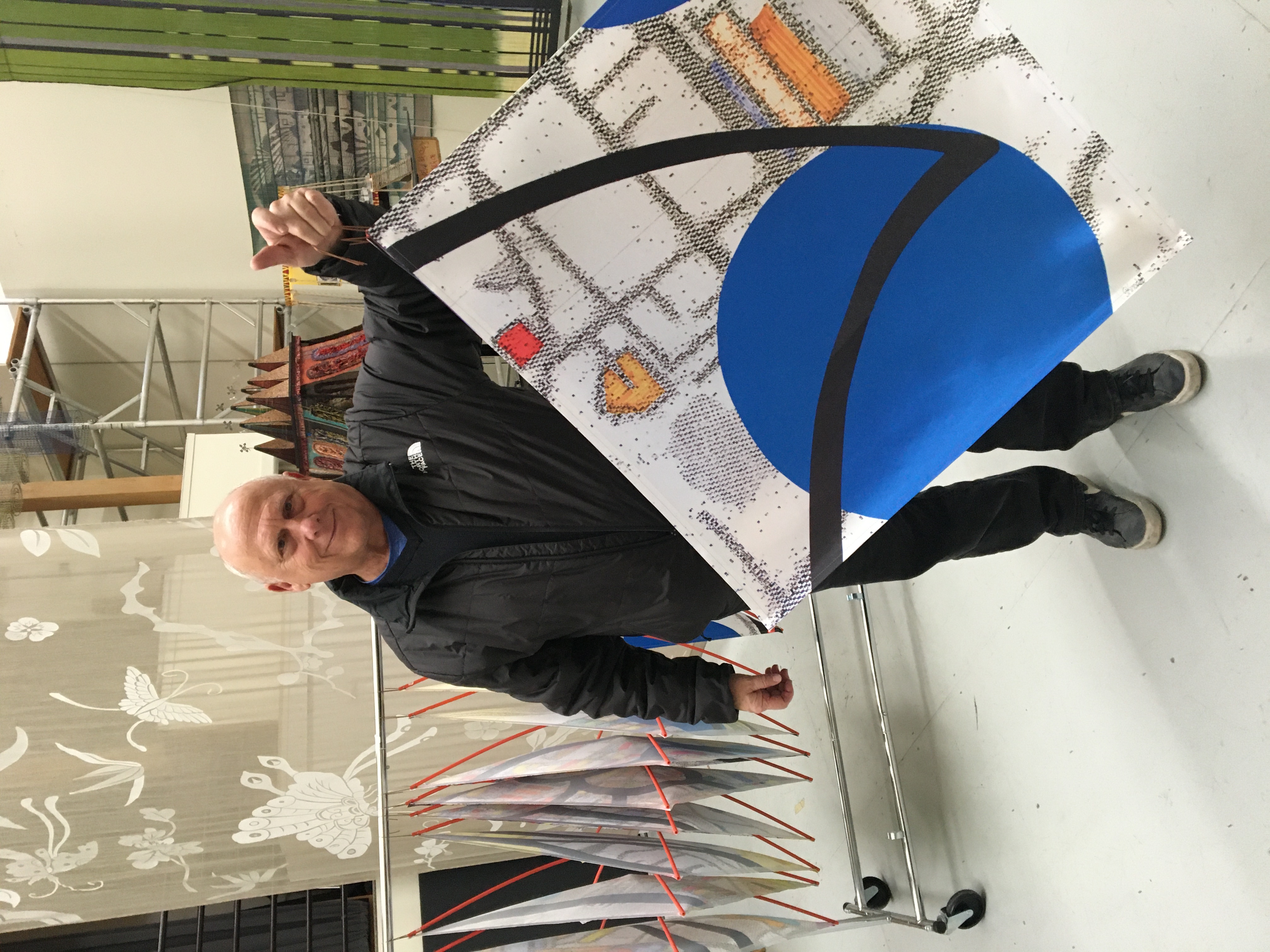 Each recipient was encouraged to display and photograph the kite in their place of business with a goal of generating a fresh context for initiating reactions to the migrating Chinese fragment that years earlier had mysteriously found its way into Knodel's studio. Each kite now lives in a new environment with new owners and renewed potential. Survival is possible (but is not assured!) Will the Ming legacy be sustained?