Installation Work 1989-1997

"As Knodel was creating colorful, responsive environments in the sky, so to speak, "installations" - a temporary arrangements of multiple elements - were becoming increasingly common in the art world. Given textile's flexibility and adaptiveness , and the very idea of a tent as an enclosure for events, at ground level he could further develop notions of layering and veiling, so that viewers' visual experiences changed as they moved through the space. The artist's concerns and concepts were now expressed in an accessible theatrical environment."


"Walls" by Laurel Reuter, American Craft, 1991






Birdwall, 1989, screen-printed cotton bonded with silk, polypropylene net, wood support, 96 x 180 x 12 in.




Walls, 1991, a gallery installation, cotton, silk, propylene net, wood and metal support, Seattle Pacific University, Washington. ("Walls" by Laurel Reuter, American Craft, November 1991)


Nightshade, Detroit Institute of Arts, 1995
Relatively Yours, a gallery installation at Mott Community College, 1997, polycarbonate, vinyl, metallic foil, Mylar, light, 108 x 240 x 480 in.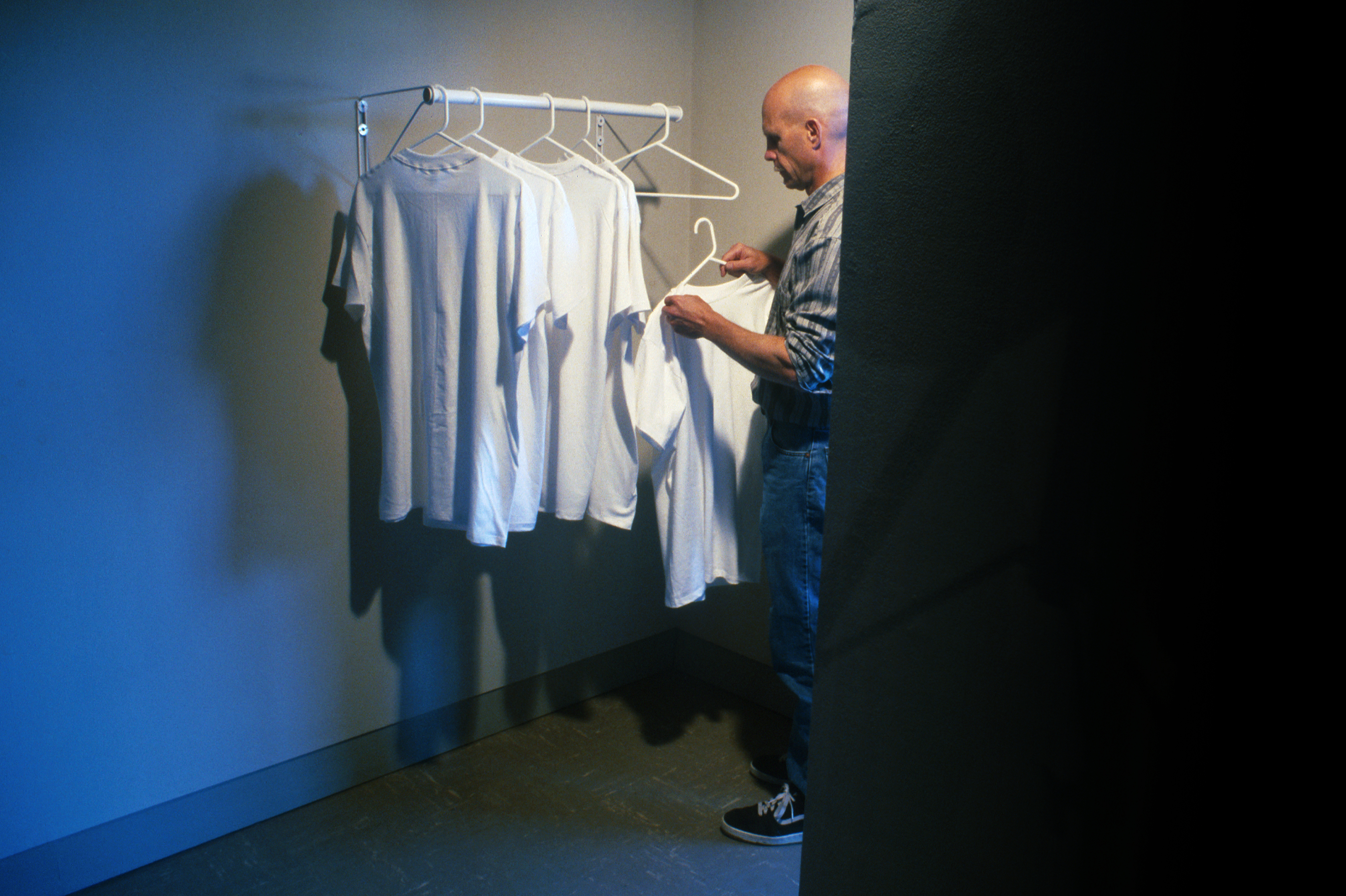 Relatively Yours, a gallery installation at Mott Community College, 1997